Our Company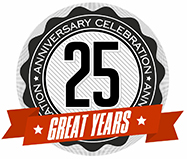 CraftingServers is a distinguished service offered by XTC Limited Company
(Missouri Charter No.: LC0839055). With over 25 years of expertise in the web hosting industry, XTC Limited Company is recognized as a premier web host and domain registrar, serving countless customers from around the globe.
Our journey began in 1997 as BridgeNet Communications, providing exceptional web design, web hosting, and e-mail hosting services. As our offerings expanded to include UNIX shell accounts, dial-up internet access, and a range of internet-related solutions, we rebranded as XTC Limited Company in 2001.
Today, XTC Limited Company continues to excel in web hosting, web hosting-related services, dial-up internet access, and IT consulting. Our shared web hosting solutions encompass a wide array of options, from starter packages to e-commerce, media streaming, managed hosting, and other comprehensive managed services. Our web hosting reseller program empowers web developers to offer their clients a valuable hosting service. Additionally, we provide domain name registration in all major extensions, including .com, .ca, .info, .biz, and more.
Web hosting and web hosting-related consulting are our areas of expertise, and we pride ourselves on delivering optimal solutions. As a leading web host, our aim is to provide innovative services that meet your evolving needs. We firmly believe that long-term success lies in outstanding service and strong relationships, built on trust, understanding, and innovation.
From the outset, we have supported our responsive web hosting solutions and robust infrastructure with top-notch customer service and technical support. While the technology industry often focuses solely on machines, we recognize the vital role of customer service and support. Our state-of-the-art data center and infrastructure set us apart, but our success stems from our commitment to comprehending our customers' requirements and bringing innovation, creativity, and genuine care to every aspect of their needs. We go beyond providing 24/7 support; we listen attentively and proactively.
Choose CraftingServers, and experience exceptional web hosting backed by unparalleled service and unwavering dedication to your success.
To ensure that our products and services are always on the leading edge, we partner with the world's top Internet companies.